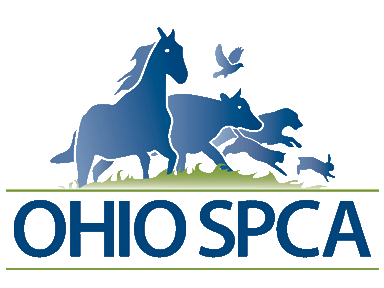 Ohio's Leading Voice for the Animals
Refresh page if the story does not load!
At 7:30 p.m. on August, 18th in Louisville, Kentucky, a couple watched as a driver hit a dog and then floored the gas pedal and drove off. The good samaritans ran into the street, scooped the dog up, and then drove to the closet veterinary clinic. Having only $70, the clinic veterinarian examined the pup, administered pain meds, and then sent the couple on their way. For several hours they sat in their van with the pup they named Lucky and emailed and called every agency they could looking for help. Lucky was having trouble breathing, and they knew that she had a severely broken hind leg. Shortly before midnight, they called the Ohio SPCA and received the help they so desperately needed.
The director of the Ohio SPCA answered the late night emergency call and told the distraught couple to take Lucky to MedVet in Cincinnati. It didn't matter that Lucky was a stray in Kentucky. What mattered was that an animal was suffering and needed help. At approximately 2 a.m. in the morning, Lucky finally arrived at MedVet. Her lungs were collapsed and would collapse a second time before she was stable enough for surgery to repair her dislocated hip and shattered femur.
Lucky, an 8 month-old pup, is now resting and recovering in an Ohio SPCA foster home. Her rehabilitation will take approximately four months. Lucky will then be able to be adopted by a new forever family.
Lucky's hospitalization and surgery was $5,000. The Ohio SPCA did not have the emergency funds to cover such a huge veterinary bill. A fund was set up to help Lucky, but we still need some help.
https://www.causes.com/campaigns/95210-help-lucky-a-pup-struck-by-a-car-in-kentucky
Donations may also be made through Paypal: ohiospca@frontier.com
Or thru our website: DONATE NOW or by snail mail: Ohio SPCA P.O. Box 546 Grove City, Ohio 43123
Please reload