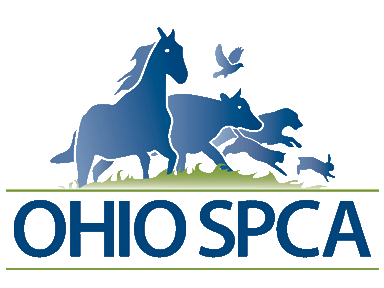 Ohio's Leading Voice for the Animals
DONATE TODAY
The Ohio SPCA's mission is to save and protect animals, provide care and treatment, advocate for their welfare, and enhance the human-animal bond. We are supported by private donations and not affiliated with any national organization or government funding. We need your help to continue providing for thousands of injured, abused, and abandoned animals.
We can supply the love, but for the money, we need to depend upon people who can't bear to see innocent animals suffer – people like you. Your tax-deductible gift today can start making a difference in the lives of animals.
Give Monthly or Give One Time!
Recurring donations are the best way to give steady support.
Whatever you can do...
the animals need you.
Ohio SPCA
P.O. BOX 546
GROVE CITY, OHIO 43123
KROGER COMMUNITY REWARDS! Kroger will donate a percentage of your purchase each time you shop. It has never been easier to support the Ohio SPCA! You must re-enroll every spring! This does NOT affect the Kroger Food or Fuel points. It only helps the OHIO SPCA receive funds for food, vet bills, etc.
Here's how to register:
**If your Kroger Plus Card is already registered, skip to #8.
1. Register online at: krogercommunityrewards.com
2. Have your Kroger Plus Card handy
3. Click on Sign In/Register
4. Click on Sign-Up Today
5. Enter Zip Code, Click your Favorite Store, enter an email address and password,
agree to terms & conditions
6. Then, check your email account for an email from Kroger
7. Click on the link to confirm account
8. Click on My Account and LogIn
9. Click on Edit Kroger Community Rewards information & input your Kroger Plus number.
10. Enter either OHIO SPCA or enter our NPO number (84801).
11. Verify by seeing OHIO SPCA's name on the right side of your info page.
At the end of each quarter Kroger will mail a check of the percentages of all shoppers enrolled under the Ohio SPCA.
Our Amazon Wish List! It is now easier for our supporters to donate the items needed at our adoption center. We have started off with items we use daily, therefore the need is always great! Don't forget you can shop through AmazonSmile and by selecting the Ohio SPCA, Amazon will donate additional funds to the Ohio SPCA. Thank you for helping us care for so many animals.
We also have a wishlist on Chewy.com! When you order supplies on our wishlist at Chewy.com, Chewy sends them directly to our shelter. This is a great option if you want to help our 300+ rescued cats and dogs