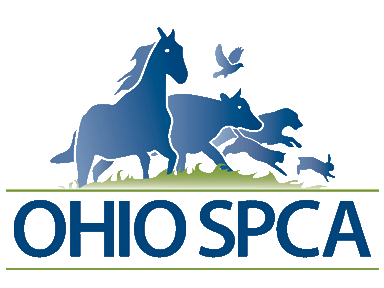 Ohio's Leading Voice for the Animals
ANIMAL CRUELTY
INVESTIGATIONS

& RESCUE
Animal abuse and neglect are rampant in many Ohio counties. Due to lack of resources and personnel, the Ohio SPCA has reached out to many county law enforcement agencies and humane societies. Through collaboration with county officials, the Ohio SPCA is able to bridge the gap and assist in animal cruelty investigations through the training of humane officers, providing animal cruelty investigators, humane education, and on-the-ground animal rescue. Through partnerships and teamwork, abused and neglected animals receive the help they need.
The Ohio SPCA investigates and removes hundreds of companion and farm animals suffering in life-threatening situations, from a single horse starving in a pasture to hundreds of animals suffering in puppy mills and hoarding situations. Our team is comprised of certified humane agents, trained investigators, law enforcement officers, and veterinarians. Animals are photographed, removed from the property, and then transported to safety. Veterinarians provide immediate assessment and medical treatment during and/or after the removal of animals. Through the assistance of the Ohio SPCA, counties lacking needed resources are relieved of the heavy burden of animal transport, care, and placement.
In borderline cases, our cruelty investigators work with families in an effort to educate them on proper animal care, so animals can remain in their homes. Temporary feed assistance is often provided to families in times of hardship. When possible solutions have failed or animals are in immediate danger, our cruelty investigators and response team are quick to act.