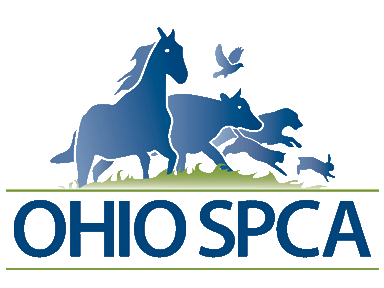 Ohio's Leading Voice for the Animals
OHIO SPCA & HUMANE SOCIETY
ADOPTION CENTER
Whatever you can do...
the animals need you!
Ohio SPCA & Humane Society
Adoption Center
3606 Elida Rd.
Lima, Ohio 45807
Phone: (419) 991-1775
Hours:
Wednesday: 4p.m to 7p.m.

Thursday: 4p.m. to 7p.m.

Friday: 4p.m. to 7p.m.

Saturday: 12p.m. to 4p.m.

Sunday: Closed

Monday: Closed

Tuesday: Closed
OHIO SPCA SHELTER PROGRAMS!
Programs Sealed with a Promise to the Animals
Foster Homes
The foster home program maximizes the number of animals that can be saved while providing temporary home environments for animals that are not quite physically or behaviorally ready for adoption. Pregnant or nursing animals, puppies or kittens under eight weeks of age, and animals recovering from surgery can be provided with one-on-one attention by foster caregivers. In cases where an animal is not adapting to shelter life or has special needs, a foster home provides a stress-free environment until a forever home is found.
Volunteer Program
Volunteers are priceless. They fulfill important roles in the shelter, community, and in their own homes. From walking and cleaning animals to working events and fostering animals, volunteers make a difference in their community and in the lives of countless animals.
Low-Cost Spay/Neuter
and Vaccinations Clinic
Pet overpopulation is tragic and the number one solution is spaying and neutering. The low-cost clinic focuses on reducing unwanted litters in communities and providing wellness services for companion animals.
Humane Law Enforcement
While the primary focus of the humane law enforcement program is educating owners about proper care for their animals, state-certified and sworn in county humane officers will use their authority to ensure every animal receives care as required by law. Animal cruelty encompasses behavior harmful to animals ranging from neglect or hoarding to malicious killing. Most cruelty investigated by humane officers is unintentional neglect that can be resolved through education. Through proactive public education and a team of humane officers available 365 days a year, our goal is zero tolerance of animal cruelty.
Animal Visitation Therapy - Lifting Spirits
The health benefits of the human-animal bond are well documented. For those in nursing homes, assisted living, or hospice care, animal therapy visits can bring great joy. Spending time with animals can reduce anxiety, depres- sion, boredom, and fatigue. There's nothing like a cold nose and soft fur to help lift the spirits of the elderly or those dealing with serious illness.
Helping Animals - Helping People
- Assistance for Seniors
As senior citizens age, they often face many changes in their lives such as less mobility and fixed incomes. However, animals are a source of unconditional love and companionship for many senior citizens. In order to encourage and sustain such a bond, the Assistance for Seniors program aims at helping older residents adopt or keep their animals. Shelter staff or volunteers will assist in matching older shelter animals to senior citizens. Animals will be spayed or neutered, vaccinated, and adopted to seniors at a reduced rate. In addition to lower adoption fees, senior citizens will also be eligible for low-cost vaccinations and wellness checks for their companion animals.
- Families in Crisis
When tragedy or turmoil strikes a family, emergency sheltering for family pets is often needed. Eviction, house fire, domestic violence, or temporary hospitalization can result in beloved family members having nowhere to go. Through providing temporary placement in the shelter or a foster home, a family or individual can concentrate on dealing with the emergency situation knowing that their animals are safe.
- Disaster Relief
When families are displaced due to natural disasters such as floods or tornados, pets are often left with no emergency sheltering available. It's important that the animal shelter be prepared to house animals in such emergencies. Knowing that their family pets are safe provides peace-of-mind for those already dealing with loss.
- Food Bank
The Food Bank program assists families experiencing temporary or extended financial hardship. The program is intended for people who are unemployed, on state or government assistance, disability, or just need some extra help. Our goal is to keep animals with their families whenever possible. The Food Bank is dependent on the generosity of the public.
- Low-cost Euthanasia Services
Although saying goodbye to a cherished companion animal is never easy, we will provide a serene, secluded place that is respectful and sensitive to the needs of the individual or family. Through providing low-cost to free euthanasia, families that do not have the funds can receive the compassion- ate care and support they need.
BECOME A SUPPORTER!
Your gift will go to the animals and the programs that help them.
With your support real change will happen!
Ohio County Shelter Reform
Ohio Humane Outreach Partnering Program
(Ohio HOPP)
Animal Rehabilatation and Adoption
Animal Cruelty Investigation and Rescue

Learn more