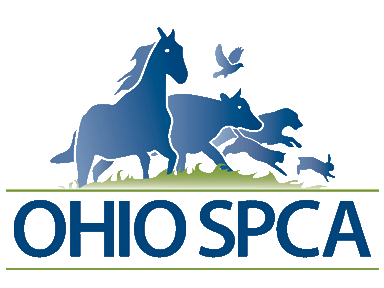 Ohio's Leading Voice for the Animals
Not everyone knows that the Ohio SPCA has a farm sanctuary... We do! The Ohio SPCA first started in 1983. The Farm Sanctuary, located south of Grove City, Ohio, actually began before we opened our dog and cat shelter in Lima. In 2006, we rescued 250 goats from heinous conditions. We were able to find homes for all but 33 of those goats, and we needed a place to house them. The Ohio SPCA understands that farm animals are harder to adopt out than dogs or cats. They require space, specialized veterinary care, and lots of personal experience and know-how. We wanted a place for neglected farm animals to live out their lives in peace and safety--somewhere they would never have to worry about being bred, worked, or slaughtered for meat. While some humane societies and shelters will respond to calls about farm animals, actual Farm Sanctuaries equipped to care for and house farm animals are incredibly rare. There are only a few in the state. Since 2006, our Farm Sanctuary has rescued and housed everything from chickens to pigeons to big hogs to goats to horses. We currently have goats, sheep, mini pigs, full-sized pigs, pigeons, dogs, cats, horses, mini horses, and cows! That's why our slogan is, and always has been:
​
"Extend Your Circle of Compassion"
We dream of a day when cruelty to animals can be reduced to the point of elimination. The OHIO SPCA strives to bring change and reform in order to create a more progressive society in which uncivilized behavior does not exist. People should not only show compassion to one another, but they must extend it to all living creatures.
We imagine a world where farm animals are loved, not eaten; where every chicken, goat, sheep, horse, you name it, is cherished for its individual personality. Some people think farm animals are dumber, simpler, or less interesting than dogs or cats. But the truth is, all farm animals are incredibly sweet, social, and, in many cases, clever. Goats are goofy; sheep are cuddly; cows form life-long friendships and spend their days kissing each other and grazing side-by-side. Even if you don't agree with this idyllic vision, we hope that, by getting to know our farm animals through our Facebook, YouTube, Twitter, and our Sponsor Farm Friends Page where you can access images and stories of each of our animals, you will be moved to help end cruelty not just for dogs and cats, but for all animals.