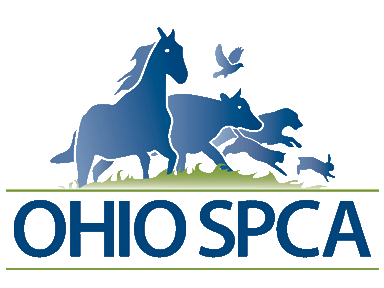 Ohio's Leading Voice for the Animals
Ohio Humane Outreach Partnering Program
The Ohio Humane Outreach Partnering Program(Ohio HOPP) is the formalization and expansion of the efforts of the Ohio SPCA during the past decade. Since 2004, the Ohio SPCA has intervened in situations where animal cruelty was being ignored. Ohio SPCA animal cruelty investigators have been on-the-ground working with county law enforcement and/or humane society officials in small and large-scale cases of animal cruelty. From a single horse starving in a pasture to hundreds of dogs in a puppy mill, working together has resulted in thousands of lives being saved. Through providing animal cruelty investigators to counties with no humane society or an underfunded humane society, the Ohio SPCA has stepped in to bridge the gap and assist in overwhelming situations. As a result, lines of communication have been created and partnerships built.
The Ohio HOPP is the formation of a statewide partnership of Ohio law enforcement and animal shelter officials coming together through a commitment to end cruelty to animals and the needless loss of life. The way we help animals will be ever evolving as we work together.
Through Ohio HOPP, county officials will have access to materials, resources, and assistance that extends beyond their borders in order to help more animals and more people. Resources are combined and lines of communication opened through collaborative efforts. Magnification within HOPP Zones will shed light on animal cruelty issues through networking and education.
Ohio HOPP is designed to bring real change within communities and counties. We'll revolutionize the way animals are helped as county forces join together to drastically reduce cruelty to animals.
Leaders Dedicated to Bringing Change are Lighting Up Ohio!
County forces are uniting in order to lead the way for continuous progress in the way they help animals. Key officials are embarking on a journey of bringing change to their counties. Great things can happen when those in power unite their voices, energy, and knowledge. Together, instead of alone, they will accomplish more for those without a voice.
SUPPORT HOPP HERE!
DONATE MONTHLY
OR
DONATE ONE TIME!