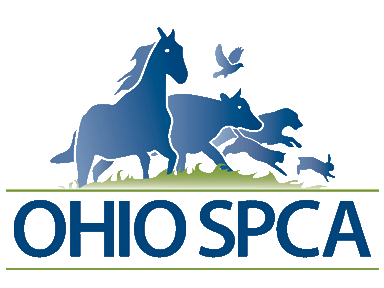 Ohio's Leading Voice for the Animals
If You Don't, Who Will?
CLICK HERE for a list of Ohio Rescues & Shelters!
Animals depend on you to be their voice. If you witness animal abuse or neglect, report it immediately. Most counties have a humane society or animal protection league. Their job is to investigate animal cruelty, neglect, or abuse. Contact your county's local humane society or animal cruelty organization! If you don't know who to call, contact the local police or county dog warden. Unfortunately, there are counties without active humane societies and/or humane officers. In that case, the local police or sheriff's department is required to investigate. If your county has no animal rescue organization or humane society, contact your sheriff department directly.
Allen County, Ohio:
​
If you reside in Allen County (or witness animal cruelty within Allen County), Lima, Ohio, contact the Ohio SPCA & Humane Society of Allen County:
3606 Elida Rd.
Lima, Ohio 45807
(419) 991-1775 (SHELTER)
(740) 420-2984
​
ANIMAL ABUSE IS CRUELTY... AND A CRIME!
Torture/physical abuse

No shelter from the elements (severe weather, precipitation, wind, heat, cold)– "Impound or confine an animal without affording it, during such confinement, access to shelter from wind, rain, snow, or excessive direct sunlight if it can reasonably be expected that the animal would otherwise become sick or in some other way suffer. (...) For the purpose of this section, shelter means a man-made enclosure, windbreak, sunshade, or natural windbreak or sunshade that is developed from the earth's contour, tree development, or vegetation" (Ohio Revised Code 959.13)

No food or water provided

Animal fighting/dog fighting

Embedded collars or chains

No access to appropriate vet care
Torture/physical abuse

No access to appropriate vet care

Grossly neglecting hoof trims

No, insufficient, or inappropriate feed

No access to clean water of appropriate temperature (above freezing)

Pen sizes smaller than standard

Colostrum not given to newborns

No proper air circulation
SMALL ANIMALS & COMPANION BIRDS
Torture/physical abuse

Crammed and/or filthy cages

Too small caging

Overcrowding

No food

No water

No access to appropriate vet care

Untreated wounds

Overgrown nails & beaks
Laws outlining what constitutes neglect/abuse to fish are not defined, but appropriate care measures should always be provided to captive animals, including appropriate diet, tank size, tank mates, cleanliness, aeration, filtration, salinity (if applicable), hiding places, and the like.
Torture/physical abuse

No UVB provided where necessary (especially for: bearded dragons, iguanas, tortoises, turtles, which will develop permanent metabolic bone disease without enough UVB)

No heat provided

Open wounds/sores

Untreated blistering/burns

Crammed, tiny enclosures (i.e.; less than 36", preferably 48" or larger, for bearded dragons; adult ball python in a ten gallon tank; large animals like iguanas or tegus in an aquarium enclosures, etc; see ReptiFiles for proper care standards as well as Advancing Herpetological Husbandry)

Poor hygiene/filthy enclosures

Filthy water

No water

Improper humidity/stuck shed skins (if constant or extreme)

No access to appropriate vet care