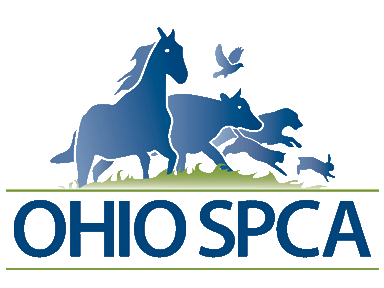 Ohio's Leading Voice for the Animals
EQUINE RESCUE PROGRAM
IT'S ONE HOOFSTEP AND THE JOURNEY BEGINS!
Horse abuse and neglect are rampant in many Ohio counties. Due to the lack of resources and funding for large animals, many rural county humane societies and law enforcement agencies have reached out to the Ohio SPCA. Whenever possible, our investigators will work with horse owners in an attempt to improve the health and environment for equines. Temporary feed assistance is often provided to families in times of hardship. When possible solutions fail or horses are in immediate danger of dying, the Ohio SPCA is quick to act. Our Equine Rescue Program is designed to assist county officials in the investigation, prosecution, transport, and rehabilitation of abused equines. Our services have relieved many county agencies of the financial burden involved in large animal abuse cases. In the past few years, over 100 horses have been rehabilitated through this program. This number is expected to grow. When the rehabilitation process is completed, horses are put up for adoption. Equines are never euthanized due to old age or special needs. They are safe with us for the rest of their lives.
SAVING THEIR LIVES IS COSTLY AND WE NEED YOUR HELP!
Many of the horses are so sick or emaciated when rescued that they are immediately hospitalized. Their road to recovery is long. Hay, grain, farrier services, and medical care add up to hundreds of dollars per equine each month. We can only save these large precious lives with your help.
Be a part of their journey by becoming a monthly or one-time supporter. Your donation means life and a second chance for abused and homeless horses!
rainbowminidrB_edited_edited_edited.jpg

Tobydown.JPG

Toby.JPG

EJ2.JPG

EJ.JPG

IMG_1259.jpg

134320_993304420686515_8982710395171128207_o.jpg

1957674_971918559491768_6392863976517398538_o.jpg

10448772_972574709426153_482929474802588247_n.jpg

rainbowmini.JPG

Screen Shot 2014-10-08 at 10.02.47 PM.png

prissy2.jpg

precious3.jpg

Precious.jpg

PAYTON.jpg

14924_584577511559210_2141697224_n.jpg

481256_516566385030651_304203261_n.jpg

Picture+124.png

Picture+132.png