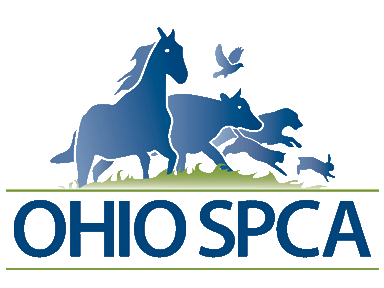 Ohio's Leading Voice for the Animals
About the Ohio SPCA
RESPONSE TEAM
Have you ever wanted to be a part of something that really makes a big difference? Now, you can be a part of the Ohio SPCA Response Team. When animals are starving, sick, or abandoned, the need is urgent and help must arrive quickly. By becoming a Response Partner, you can make a difference in the lives of abused and neglected animals. For the starving horse tied to a tree, the kitten thrown from a car, or hundreds suffering in puppy mills or hoarding situations, you can be there for them. Join us today in a commitment to save their lives.
Become a
RESPONSE PARTNER
About the

OHIO SPCA
RESPONSE TEAM
The OHIO SPCA Response Team works with county officials and law enforcement to investigate animal cruelty and remove thousands of animals suffering in life-threatening situations such as puppy mills and hoarding cases. Our response team is comprised of certified humane agents, law enforcement officers, dog wardens, veterinarians, and experienced animal rescuers.
In large-scale seizes, evidence is gathered for prosecution. Animals are tagged, photographed, and removed from a property and then transported to safety. Veterinarians are present to provide immediate assessment and medical treatment during and after the removal of the animals.
This awesome group of volunteers is on-the-ground when animals are in need.The road to recovery and safety begins in the hands of our response team.
Some

Rescues

that we will never forget...
The Darkest Rescue
Covered windows and darkness hid the horrors within the trailer. Using flashlights, response team members moved debris in order to locate the sick cats and a single hen from their cages filled with urine and feces. One-by-one they were carried out into the sunlight and fresh air.
The 250 Goat Rescue
Broken bones, emaciated, and full of parasites, 85 goats were found deceased in pastures and inside the hoarder's residence with nine of the bodies being located inside his refrigerator. After a long rehabilitation, 230 goats were adopted into new forever homes. Approximately 20 remain with the Ohio SPCA.
The 200 Bird Rescue
With approximately 200 parakeets, it was like a snowstorm of fecal material inside the house. Wearing hazmats suits and using nets, response team members gently captured each little bird and removed nests of newborns.
The Parvo Case
Their emaciated hairless bodies were covered with infection and full of parasites. Little did we know, they were also dying from the dreaded Parvo virus. Knowing that emergency treatment and hospitalization would be costly, we still chose to save their lives.
The 251 Puppy Mill Bust
The noise was deafening from the cries and barks. Living in their own waste, over 250 dogs and puppies had been deprived of adequate nutrition. Full of parasites and with their lungs damaged from high ammonia levels, they were fighting to stay alive.
We have all heard the old proverb, "It takes a village…" It is no different when it comes to rescuing abused and abandoned animals. We need you to be a part of our team now. As a Response Partner, your support of the team becomes a voice in action for the animals. When our boots are on the ground and lives are being saved, you'll know that you made it possible. Their second chance in life will happen because you cared.
About

YOU!
the

RESPONSE PARTNER
$
THE COST OF RESCUE
How

RESPONSE PARTNERS

fulfil URGENT

needs...
Supplies & Equipment
Everything from crates and hazmat suits to evidence collecting equipment are required when removing animals from an animal abuse crime scene.
Triage
Onsite assessment of animals by a veterinarian is often required. In addition to determining the severity of an animal's condition or a life-threatening status, immediate triage examination can be helpful in the prosecution stages when charges are filed against the alleged abuser.
Vetting & Rehabilitation
Many rescued animals require immediate treatment and hospitalization. A single large abuse case can run into the 10s of 1000s of dollars in order to save lives.
Transportation
Multiple vehicles and trailers are required in the removal and transportation of animals. Long distances are often involved to and from a property with many hours being spent on the road.
Ongoing Care & Housing
Although veterinarian care is the largest expense, rescued animals must be housed and fed for long periods of time. The cost of such care is especially high for large animals.
Training
Training and experience are keys to a successful response team. Knowledge and know-how in disaster preparedness, animal handling skills, animal cruelty laws, and the prosecution process are critical requirements.
A

COMMITMENT

TO

SAVING LIVES!
Is the

PROMISE

to the animals that count on us...
There are so many animals that need us right now. When animals are starving, freezing, or are sick, time is not on their side. When they need us, we must be there. Together, our commitment is the promise to the animals that count on us. Will you make this promise with us?
Support the team!
RESPONSE PARTNER
$