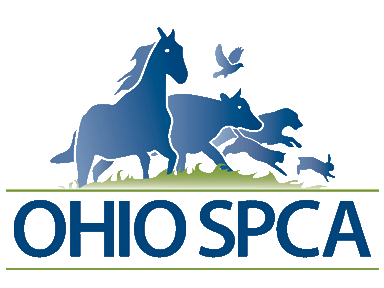 Ohio's Leading Voice for the Animals
Refresh page if the story does not load!
200 Tiny Lives Worth Saving!
The Ohio SPCA Response Team partnered with the Hancock County Dog Wardens/Humane Agents in order to save the lives of approximately 200 parakeets in a hoarding situation. The birds were all flying free in a feces-covered cluttered room. Rescuers had to wear full face masks and hazmat suits due to the horrific fecal dust. Many dead and sick birds were discovered. As the birds were removed, treatment began for mite infestation. Many of the birds will require additional veterinarian care.
Although, the Ohio SPCA is volunteer-staffed, large-scale removals are costly due to supplies, equipment, fuel, and vet care. For our life-saving outreach to continue, your support is needed. The Ohio SPCA believes that even the tiniest creature needs a voice. Please consider being a part of our efforts through a tax-deductible donation.
In addition to the Ohio SPCA, the parakeets are currently in the care of the following Ohio SPCA Task Force Rescue Partners:
Humane Society and SPCA of Hancock County
http://www.hancockhumanesociety.com
Fayette Humane Society
Northern Kentucky Parrot Rescue
IndyCLAW Rescue
A HUGE THANK YOU to these shelters and rescues for stepping up to help with such a large removal of birds! Thank you for being a part of our team!
Please reload