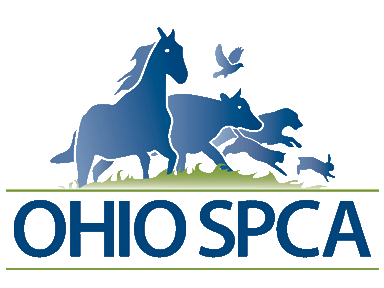 Ohio's Leading Voice for the Animals
Refresh page if the story does not load!
Second Chance for Coach & Millie
On February 2nd, the Ohio SPCA Response Team assisted the Warren County Sheriff's Department after two horses were found dead and two others were found in poor condition. It would be the job of our response team members to photograph all the horses and property for evidence. Upon arrival, our investigators began the heartbreaking task of examining two dead mares in a pasture. One little mare was just a year old but she didn't look much bigger than a 6 month-old foal. Their bodies were merely skeletons covered in hair with no fat or muscle left. They didn't stand a chance of surviving the frigid winter temperatures and had died during the polar vortex just a couple of days before. Attention then turned to the two horses the Ohio SPCA would be removing. Millie was emaciated with a body score of 1.5 out of 9 and her legs were swollen. Coach's body score was not much better at a 2 out of 9. Great concern set in as we examined Coach as it was evident that this sweet gelding had suffered for a long time with eye cancer. Drainage was dripping down his face with chunks of pus clinging to his hair. Both horses were immediately transported to Woodland Run Equine veterinary Facility in Grove City. We are happy to announce that both horses are recovering. Coach's eye was removed and his other eye is cancer-free at this time.
Many counties reach out to the Ohio SPCA for help with horses and farm animals due to lack of resources. However, we are struggling at this time to meet the demand. Despite reaching out and searching for new foster homes, we have not been able to move Coach and Millie and they are still at Woodland Run. We now must look for a reasonable boarding facility until we have more foster homes or a farm we can call our own. Large animal rehabilitation is costly. Coach's surgery alone was $1,400. Added to this will be their hospital stay, vaccinations, worming, and medications.

WE NEED YOUR HELP!

We are asking our supporters to spread the word that we need foster homes and to please consider making a donation to help Millie and Coach and all the other horses in our care. We don't want to have to say NO the next time we are called to help.
Please reload