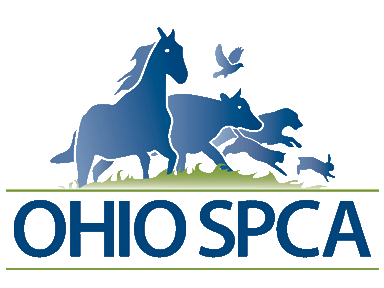 Ohio's Leading Voice for the Animals
Dog Pound Run Down, Dog Warden Fired
April 7, 2008
At the Morgan County Commissioner's meeting today, a vote was taken to remove the dog warden, Jeff Driggs. In a 2-1 vote, the commissioners approved the removal of Driggs. Driggs had until the end of the day to resign or be fired. He resigned.
Press statement from the Ohio SPCA regarding the Morgan County Dog Pound
April 2, 2008
Ohio SPCA Executive Director, Teresa Landon, and Ohio SPCA President, Ed Sisler, acting on a tip, made a gruesome discovery behind the Morgan County, Ohio dog shelter on Saturday, March 29, 2008. When they arrived at the run-down shelter, they noticed it was eerily quiet – there were no dogs being housed in the old barn the county uses to keep stray and unwanted dogs. When Landon and Sisler inspected the rear of the facility, they found mounds of fur, bones, and dog collars protruding from the ground. As they moved the dirt aside on a freshly dug trench, they uncovered the bodies of adult dogs and puppies just inches below the surface. On March 31, Sisler returned to the site and recovered the skulls of two dogs that had been shot. The skulls are being examined at the Ohio State University in the Forensic Anthropology Department in order to determine when those dogs were shot.
The Ohio SPCA has requested all public records pertaining to the Morgan County Dog Shelter, and will conduct a thorough investigation of those records. Morgan County Dog Warden, Jeff Driggs, has been placed on unpaid administrative leave pending further investigation by the Morgan County Commissioners. Today, the EPA conducted their own investigation of the mass burial sites in order to determine the extent of any violations. They have determined that the county is in violation and will be cited for open dumping.
The Board of Directors of the Humane Society Serving Clark County has agreed to assist the Ohio SPCA by housing dogs from Morgan County while this situation is being addressed. The Ohio SPCA will be working with the Clark County Humane Society to place these dogs into new forever homes. Some of these dogs may need medical treatment, so donations will be needed to assist with their care and medical needs. Individuals wanting to adopt a Morgan County dog should contact the Clark County Humane Society at 937-399-2917. Rescues interested in helping place dogs should contact OHIO SPCA at 740-420-2984 or Krissi at 937-399-2917.
The Ohio SPCA has offered to assist in the training of a new dog warden and the proper operation of a county dog shelter.
The public can help by voicing their outrage (politely) and request for dog shelter reform by contacting the Morgan County Commissioners.
Morgan County Commissioners
19 East Main Street
County Courthouse
McConnelsville,OH 43756-1100
Phone: (740)962-3183
* Rick Shriver – Presidentrick.shriver@morgancounty-oh.gov
* Dean Cain Commissioner
* Donald Reynolds Commissioner
Ohio SPCA Pound Reform Facebook page -https://www.facebook.com/OhioSpcaCountyPoundReform?ref=hl