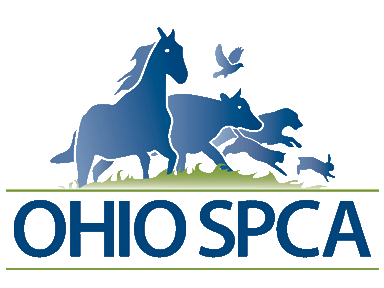 Ohio's Leading Voice for the Animals
Refresh page if the story does not load!
Just before St.Patrick's Day, a little lamb was born. Sadly, his mother rejected him. The farmer decided that instead of bottle-feeding the lamb, he would just let nature take its course. This would mean death. Luckily for this little guy, an Ohio SPCA employee stepped up and rescued the auburn-haired baby.
He was appropriately given the name of Patrick and very quickly won over the hearts of staff, volunteers, and visitors at the Ohio SPCA & Humane Society Adoption Center. The first 24 hours were critical as Patrick had to receive colostrum. He quickly took to a bottle. As days and weeks have passed, Patrick has continued to thrive and grow. His life was not only saved in those critical hours after birth. Patrick is a hair sheep and like so many lambs, he was destined to be slaughtered. After spending many days at the adoption center, it was time for Patrick to learn how to be a sheep. For this much-loved lamb, life will now involve spending days on green pastures and nights in a safe barn with his sheep and goat buddies on the Ohio SPCA rehabilitation farm. Life is good for all animals rescued by the Ohio SPCA.
Please reload