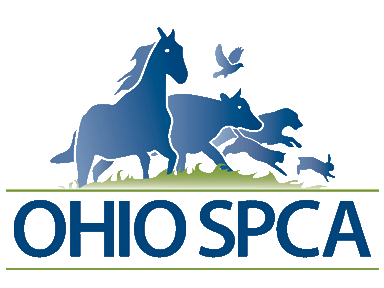 Ohio's Leading Voice for the Animals
Refresh page if the story does not load!
JULY 4th - HORSES ON THE RUN! Members of the Ohio SPCA Response Team were quick to respond when the Pickaway County Sheriff's Department called for help with horses running loose.
After a tense two hours and just before dark, these two sweet geldings were finally roped and haltered. It was a successful team effort. We want to thank Mendy, Cody, James, and especially Samantha and her mare Fancy. Samantha and Fancy followed the horses and kept them from getting close to St Rt 62 and Interstate 71. A huge thank you to Deputy Groves, who stayed during the entire rescue effort. Your dedication and concern for the horses is greatly appreciated!
The horses were transported to an Ohio SPCA foster farm. They were tired from their ordeal. We are happy to report that the owner has been found, and these sweet boys will soon be headed home.
UPDATE: Trek and Dolittle's Independence Day adventure is over and they are back home with their mom, Holly! Another happy ending.
Please reload