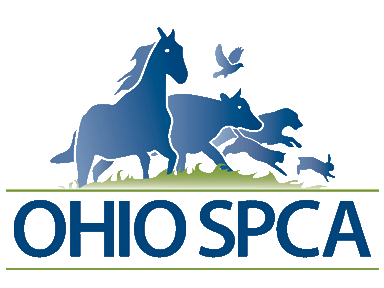 Ohio's Leading Voice for the Animals
Refresh page if the story does not load!
OHIO SPCA PULLS 241 DOGS FROM PUPPY MILL
723 Counts of Animal Cruelty Filed in Alleged Puppy Mill Case
Maplewood, Ohio: Dave and Rhonda Auton, owners of Pedigree Pets in Maplewood, Ohio and their son, Adam Auton, have each been charged with 241 counts of cruelty to animals. The alleged puppy mill was raided on Saturday, November 17, 2012 after Deputy Cami Frey completed her investigation. Dogs and puppies were found living in horrid conditions and many are seriously ill, emaciated, and have infections and wounds.
The OHIO SPCA was called in to remove the dogs and puppies and coordinate placement into dog rescues around the state. In less than six hours, fifteen members of OHIO SPCA Response Team photographed, documented, and removed all 241 dogs to safe holding locations. According to Noah Turner, "Such large seizures can be overwhelming to local dog wardens and humane agents. Deputy Frey is to be commended for her action and compassion regarding this case. The Shelby County Sheriff's office is a shining star and we feel honored to have had the opportunity to work with Sheriff John R. Lenhart and his great staff," states Noah Turner, Ohio SPCA Response Team Leader.
Veterinarian Dr. Lisa Nadasi accompanied the Shelby County Sheriff's Department and the OHIO SPCA Response Team. Nadasi was shocked at the conditions. "I can't imagine how anyone with a heart or soul could have walked into that room and not known that these animals were suffering," stated Nadasi.
According to Deputy Cami Frey, the investigation began when she received a complaint from a woman in Michigan who purchased a pup from the Autons. "Online puppy mills are notorious for depicting their kennels as being wonderful places. In reality, they are massively breeding and housing dogs in cages and hutches for their entire lives. With so many homeless dogs in shelters and rescues, people wanting to add a canine companion to their family must refrain from buying dogs from pet stores and breeders," states Turner.
On Sunday, November 18, representatives from dog rescues began picking up the dogs and puppies from the triage location. Deputy Frey is amazed that in less than a week, the dogs have been removed and placed with no-kill rescues and foster homes. "Without working side-by-side with the OHIO SPCA Response Team, Dr. Nadasi, and community volunteers, this could not have been accomplished. After seeing how these dogs were living and knowing they are all safe now, I feel like the world has been lifted off my shoulder," states Deputy Frey.
Please reload