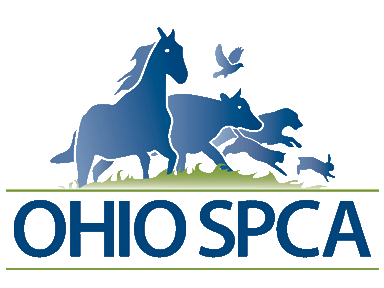 Ohio's Leading Voice for the Animals
Refresh page if the story does not load!
OHIO SPCA RESCUES 52 DOGS FROM PUPPY MILL
Tarlton, Ohio - The Ohio Society for the Prevention of Cruelty to Animals (OHIO SPCA) in conjunction with the Pickaway County Sheriff's Dept. removed 50 dogs from a puppy mill in Tarlton on Monday. After receiving a complaint, OHIO SPCA investigators visited the property and then contacted the Pickaway County Sheriff's Dept. "Some of the dogs were so matted that their breed could not be determined," stated Teresa Landon, OHIO SPCA Director.
The OHIO SPCA Response Team and the Pickaway County Sheriff's Department arrived at the property and were granted permission to search the premises and inspect the animals. The dogs, all small breeds, were living in hutches in deplorable conditions. Their matted fur was full of feces and urine and many had sores and bloody paws. The dogs were forced to drink contaminated water full of feces, slime, and parasites.

Caged for all their lives, these dogs are on their way to real homes and real families. "Their lives begin today. For the first time they will have grass underneath their feet, wholesome food, and clean water. As the dogs were pulled from their cages, and held close to a human, emotions surfaced in many of the volunteers," stated Landon.

The dogs have all been placed in foster care with approved rescues. We are fortunate to have the support from the rescue community," states Landon. Central Ohio Pomeranian Rescue, Central Ohio Dog Rescue League, Maple Hill Toy Breed Rescue, Save Ohio Strays, Animal House Rescue, Petite Paws Rescue Angels, All Breed Puppy Rescue, LUV4K9s and Dachshund Rescue of Ohio all stepped up to help these dogs.

The OHIO SPCA, an all-volunteer organization, will be responsible for the veterinary bills for the 50 dogs. "Our vet bills run into the thousands every month, and we really need the support of a caring public when so many animals are seized at once. We cannot continue our efforts on a large scale without funding," stated Landon. Donations are tax-deductible and can be made through Paypal: ohiospca@frontier.com or by snail mail: OHIO SPCA P.O. Box 546 Grove City, Ohio, 43123.

Please reload