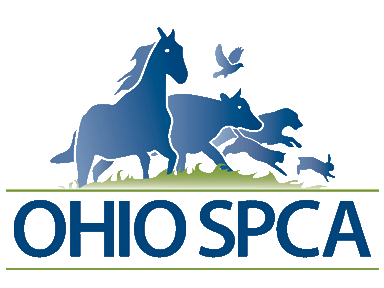 Ohio's Leading Voice for the Animals
Refresh page if the story does not load!
OHIO SPCA Demands End to Gassing at Hocking County Dog Shelter
Update: Lawsuit Filed!
The OHIO SPCA has filed a lawsuit against Hocking County. They had the chance to make a humane decision, and they failed to do so.
September 24, 2012
Hocking County, Ohio Still Gassing Homeless Dogs
Dogs at the Hocking County Ohio Dog Shelter are still gassed to death. The Ohio Society for the Prevention of Cruelty to Animals (OHIO SPCA) is determined to end this barbaric and inhumane method of killing unwanted companion animals. A written request for the immediate ceasing of gassing has been submitted to the Hocking County Commissioners. "This letter is an effort to work with the commissioners to make the dog shelter a shining star rather than a target for criticism and to prevent further action by the OHIO SPCA," states Teresa Landon, OHIO SPCA Director. The Hocking County Dog Shelter is one of a handful of county pounds still gassing. It is decades overdue for this county to become humane and proactive in saving the lives of homeless animals.
Excerpt from the OHIO SPCA letter to the Hocking County Commissioners:
"The arguments against chambers are clear. Gassing is barbaric, animals suffer, and it is dangerous to pound employees. There is nothing humane about using a gas chamber to end the life of any animal. Animals are placed inside a "box" or cage with other animals. As the gas fills the chamber, the animals begin to panic and fights can break out. According to the American Humane Association, it can take up to 25 minutes for an animal to die. Using a gas chamber to euthanize animals can result in prolonged suffering and distress, particularly for old, sick, injured, pregnant, and very young animals unable to readily absorb the gas. In September, 2010, the National Animal Control Association issued its statement rejecting use of carbon monoxide gas chambers."
Pet Overpopulation is a people problem caused by irresponsibility, yet these animals pay with their lives every day across the nation. Every effort should be made to find them new forever homes. "Animal shelters must become proactive with mandatory spay/neuter programs and aggressive adoption campaigns. Until they do, death must be quick, humane and in the arms of someone who cares. Too often it is not," states Landon.
Animal lovers will be rallying peacefully outside the Hocking County Courthouse on Thursday, October 4, 2012 before meeting with commissioners at 9:30 a.m. John A. Bell, attorney for the OHIO SPCA, will attend the meeting to push for the removal of the gas chamber and advocate for a change in policy regarding the adoption of Pit Bulls.
For the past 10 years, the OHIO SPCA has been bringing reform to county dog pounds. As a result, guns have been silenced, engine exhaust ended, and homemade gas boxes and gas chambers removed in numerous county shelters. "It is time to finish the job and rid Ohio of these barbaric death boxes," states Landon. To this end, the OHIO SPCA has launched an Action Campaign, "The End of Gassing 2013." The battle lines have been drawn and the OHIO SPCA is now poised to target the remaining counties in which gas chambers are still being used.
Please reload