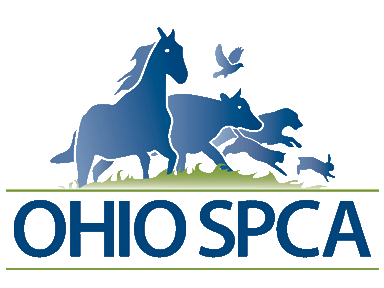 Ohio's Leading Voice for the Animals
Victory for the Dogs in Fayette County
October 18th - Victory!
Noah Turner with the Ohio SPCA proclaimed victory for the dogs in Fayette County at a press conference held by Sheriff Stanforth on October 18, 2010. Additionally, Noah thanked the Sheriff for bringing long overdue change to the dog pound. At this time, we have been assured by Sheriff Stanforth that the Fayette County Dog Pound will be operated according to the Ohio Revised Code with stray dogs being held for a minimum of 72 hours, kennels kept properly cleaned, injured and sick animals attended to, and efforts to save as many lives as possible. At this time, the Ohio SPCA will not be moving forward with a lawsuit.
The homemade gas box was destroyed today!!
On October 12, 2010
The Fayette County Commissioners handed over control of the county dog pound to Sheriff Stanforth. As his first order, the Sheriff did what the county commissioners should have done years ago. He issued an order that the gassing of dog would cease immediately! Our lawsuit against the county would have been filed on the Oct.14th.
96 Hour Demand Issued
On Friday, September 24, the Fayette County Commissioners were faxed a letter by John Bell, our attorney. They were given 96 hours to correct serious violations of the ORC. Witness statements and pictures received Sept 24 depict horrendous conditions: drop-off kennels that had not been cleaned for 2 weeks, kennel runs full of feces, worms, vomit, and urine, and sick dogs left to suffer. A sick pup was adopted recently and died within days from Parvo. The pup was eliminating 5 inch worms. When the Assist. Dog Warden was told that she should not adopt out sick dogs, she stated that she would do whatever she wanted. This is not the first time sick dogs were adopted or given away. And it is not the first time that dogs were left to suffer and die a slow death.
Records received prove that the dog wardens, past and present, have killed STRAY dogs before the 72 hour holding period was up. Some died the day they came in. This is a violation of the ORC, and therefore it is criminal. Dogs are being killed in a homemade gas closet.
Fayette County has refused to comply with our previous requests. We must receive satisfactory evidence of the destruction of the "gas box," correction of the inhumane conditions at the Pound, and full compliance with the ORC within the next ninety-six (96) hours, or we will file a Mandamus Complaint against Fayette County.
The current chief dog warden and the retired dog warden will also be named in any lawsuit.
Ohio SPCA Pound Reform Facebook page -
https://www.facebook.com/OhioSpcaCountyPoundReform?ref=hl