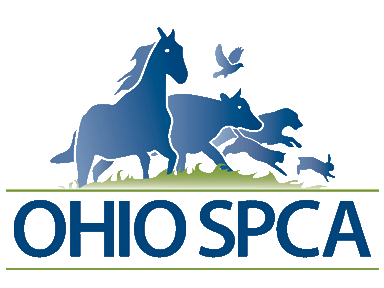 Ohio's Leading Voice for the Animals
Ohio SPCA Issues Demand
Update: Victory!
Gassing has ended at the Brown County Animal Shelter. It has been reported that the gas box will be dismantled, but no date has been announced. Our investigation continues.
New links:
http://www.wcpo.com/dpp/news/brown-county-dog-warden-allegedly-gassed-37-dogs-to-death-
http://www.wlwt.com/news/26997626/detail.html
http://news.cincinnati.com/article/20110225/NEWS01/102260339/1196/NEWS/Brown-County-agrees-stop-gassing-dogs?odyssey=nav|head
—————-
Ohio SPCA Issues Demand – Brown County Animal Shelter
After receiving documentation of 37 dogs being seized on February 10 and then being immediately shoved into a homemade gas box, the Ohio SPCA issued a demand on February 23 for the county to immediately cease gassing and dismantle the gas box.
A complaint regarding a woman with a lot of dogs was received on January 10. The wardens did not go to the property until January 31. They returned on February 10, seized the dogs without a warrant, transported them back to the shelter, unloaded them into the gas box, and killed all of them. On the reports, the dogs were marked as stray (72 hour hold required), labeled all as being aggressive and having mange. Dogs ranged in weight from 7 to 40 pounds with the majority being small dogs. The wardens left 10 dogs with the woman after claiming animal cruelty and neglect. The DW had plenty of time to reach out to the Brown County Humane Society, as well as other rescues and shelters.
The Ohio SPCA had been in communication with the Brown County Dog Warden Andrew Dunn and County Commissioner Bill Geschwind after sending Ohio SPCA investigators to the shelter to obtain pictures of what was suspected to be a homemade gas box. DW Dunn claimed that few dogs were being gassed (only aggressive ones), that sick and injured animals were taken to a vet, and that he was attempting to save all adoptable dogs. The Brown County Humane Society has been responsible for saving most of the dogs from this county shelter.
We called local veterinarians in an attempt to set-up affordable EBI until a deputy dog warden could be trained in the spring. This was not possible, but we did find out that FEW dogs have been transported to a local veterinarian for euthanasia.
Violations of the ORC will not be tolerated.
For the past 10 years the Ohio SPCA, an all-volunteer organization, has been rescuing animals, working with law enforcement, and reforming rural county dog pounds thus ending the use of guns, engine exhaust, homemade gas boxes, gas chambers, and inhumane administration of lethal injection. Please support our efforts.
Ohio SPCA Pound Reform Facebook page -https://www.facebook.com/OhioSpcaCountyPoundReform?ref=hl